Step 1
You will need a really good red wine to go along side this dish, especially during its preparation, first things first, open a bottle and pour a largish glass and start drinking, you'll be amazed at how well it loosens the cogs of creation.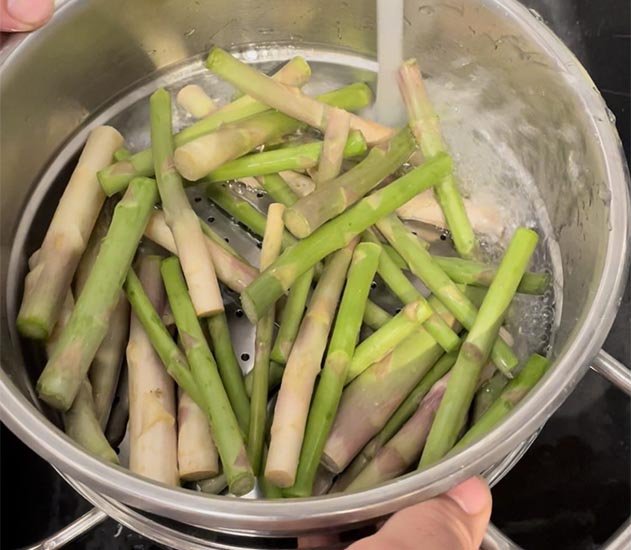 Step 2
Start by chopping off the root ends of the asparagus, approximately around a third of the stem, wash thoroughly and place in a steamer for around 30mins. These will be used to make a delicious stock for the risotto, once steaming you can reduce the heat.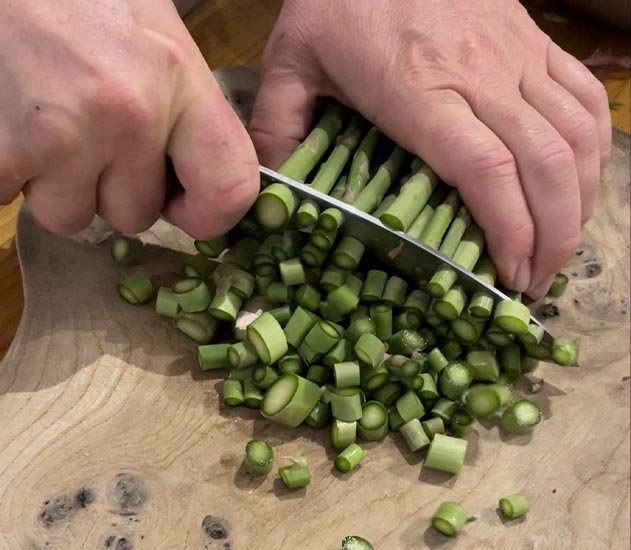 Step 3
Chop the rest of the asparagus into 1cm pieces, leaving the very tips whole as a nice decoration.
Step 4
Place in a pan along with the olive oil, shallots, garlic and a good splash of white wine, pinch of salt (no pepper) on a medium heat for 20 mins.
Step 5
Wash the zucchini flowers and remove the stamen, then roughly chop. Keep to one side, these are very delicate so will be added at the end.
Step 6
Carnaroli rice is a lot denser than arborio rice so it better sustains the al dente cooking, wash thoroughly in a pan and place on the heat for a few minutes to open up the rice. Add a ladle of stock at a time, making sure you constantly agitate the rice at all times- this is the secret to a great risotto. If you don't have enough stock then add some boiling water, this wouldn't dilute the flavour.
Step 7
Add the asparagus, garlic and shallots to the rice, add the grated Parmesan, continue to stir and then add the chopped zucchini flowers at the very end.
Get some nice, good, freshly baked bread, and tuck in, I think that by now you should be on to your second bottle of wine, a good Sauvignon if you favour or a Cabernet, both equally go very well.
Delightful, enjoy your meal!
45 MINS
Easy
Wine Pairing
Sauvignon, Cabernet, Etna Bianco or Muller Thurgau